Globe Enterprises LLC, an American based company established in 1999 in Michigan, is one of the largest groups in the private sector that owns and operates a wide network of companies all over the world: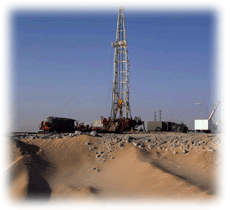 Al-Azal Trading Co. Ltd.
(Baghdad, Iraq)


Ber Dubai Co. Ltd.
Contracting and Development Company
Currently active in process of reconstructing
Iraq.
(Baghdad, Iraq)


IITC Ltd.
I.T. solution provider, Telecom, and Industrial
Automation Systems Integrator. For more
Information visit the IITC website.
(San Diego, CA and Baghdad, Iraq)


Al-Qamar Construction Co. Ltd.
(Baghdad, Iraq)


Al-Ghoroub Company for Commercial
Agencies Ltd.
(Baghdad, Iraq)


The Arabian Russian Co. Ltd (ARCO).
(Amman, Jordan)


Phoenix Intl. Co. Ltd.
(Beirut, Lebanon)


Rose Trading Co. Ltd.
(Budapest, Hungary)


International Petroleum Steel Pipe Limited.
(London, England)

Globe Enterprises also employs a permanent management staff of Qualified Engineers and Consultants together with a substantial inventory of owned equipment and plant machinery to support the requirements of our contracts.
Al-Azal Trading Co. Ltd. is the leading company in Globe Enterprises and has already provided Iraq from 1991 to 1997, during the sanctions, throught United Nations' Oil-for-Food Programme, with drugs, medical supplies, agricultural equipments (harvesters, tractors, water pumps...etc) and other humanitarian needs.
With it's mission to be one of the premier international services and industrial groups in the private sector and to provide outstanding service-value in buyers-sellers satisfaction through: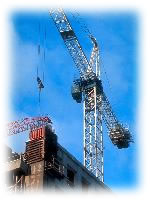 Timely resourcing


Skillful negotiations


Competitive pricing


Professional buying and handling


Prompt shipment of merchandise from origin to destination


Innovative market strategizing
Globe Enterprise also have earned recognition and reputation for it's market-coordination ability throughout the United States of America, Hungary, Switzerland, France and Russia throughout the establishment of it's offices, subsidiaries, associated companies and has gained access to Malaysia through it's representative office.